Written by The Night Sky Guy on May 5, 2011 – 8:25 pm -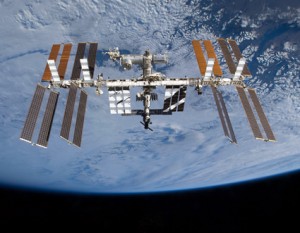 From Wednesday night through Friday night skywatchers in the northern hemisphere will get to see the International Space Station make superbright passes in the skies above. Estimates say that that it may get as bright as -4 magnitude making it far brighter than the brightest planet or star in the entire sky, making only the Moon brighter. If you have never seen the ISS before or its been a long time –  you gotta check it out because you will be surprised at its brilliance.
You can go to  a couple of great websites:  spaceweather.com (uses your zip or postal code) and heavens-above.com (uses city name).
Posted in
Uncategorized
|
1 Comment »