Written by The Night Sky Guy on December 9, 2011 – 6:14 pm -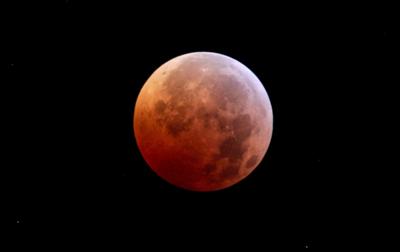 Early Saturday morning, Dec.10th the last total eclipse of the Moon of 2011 and the last one until April 2014 will grace Earthly skies. All of western North America will have front row seats to the show as the Moon slips into Earth's shadow and turns orange-red in colour. My advice is to get outside by 4:50 PST and look towards the western sky for a full moon and be patient as the partial eclipse gets underway and totality begins at 6:06 am PST- lasting a full 51 minutes.
Folks in Eastern Canada are out of luck this time as the moon will already have set below the horizon by the time the eclipse gets underway.
Check out my lunar eclipse story for National Geographic here – you will find a link to a LIVE telescope view of event too!
Here is a timetable for the lunar eclipse phases for different timezones (courtesy of Sky & Telescope magazine):
| | | | | |
| --- | --- | --- | --- | --- |
| Event | UT | CST | MST | PST |
| Partial eclipse begins | 12:45 | 6:45 a.m. | 5:45 a.m. | 4:45 a.m. |
| Total eclipse begins | 14:05 | — | 7:05 a.m. | 6:05 a.m. |
| Mid-eclipse | 14:32 | — | 7:32 a.m. | 6:32 a.m. |
| Total eclipse ends | 14:57 | — | 7:57 a.m. | 6:57 a.m. |
| Partial eclipse ends | 16:18 | — | — | — |
Posted in
Uncategorized
|
3 Comments »